You're busy managing your business, let us manage your website.
As an all-in-one online services agency, we are experts in digital marketing. We understand how to maximize the user experience online in order to create conversions that drive up ROI.
However, our digital marketing or web design services don't end when a project is complete. We will host your website redesign, brand new design or online marketing campaign to ensure you have the best care and attention.
HOW DOES YOUR BUSINESS BENEFIT FROM A CARE PLAN SUBSCRIPTION?

Lightning Speed Hosting
There are hundreds if not thousands of different web hosts. They all offer different things and promise different solutions. You shouldn't have to worry about finding the best host, so we've done it for you.
We've partnered with Flywheel and with their high-quality service, security, uptime, lightning speed hosting, and overall value, we believe that you'll find no better host out there. Plus with our partnership, we actually provide you hosting for free. WHAT A DEAL!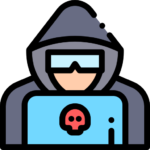 Hackers Can Kick Rocks
Everyone needs security these days, from credit card numbers to office building locks to bathrooms with codes (we don't have one of these…), security is everywhere.
Just like these other things, your website should have security on it to help protect it from hackers, robots, and spam. Just like those other security procedures, our Website Care Plans are there to protect your website but cannot give a 100% guarantee. In the unlikely event that your site is compromised, we will fix it for you – for free.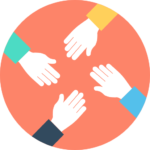 Personal Connection
Everyone wants to know that there's a real person on the other end of the line and not a machine when they make a call or send an email. At Klever Digital, you'll talk to a real person every time you call (unless you get our voicemail, but no one's perfect, right?).
 It's also important to have a team that knows you and your company by name because we believe real people have real needs that should be addressed by a real support team.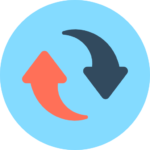 We Keep Your Site Updated
There are security and plugin changes every day. In order to keep your website safe and secure for your customers, you need to keep your website updated.
We take that worry away and handle this for you.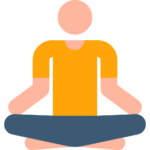 Peace of Mind
You should worry about your day to day business and not worry about your website functioning correctly or updating it.
Have the peace of mind of knowing your website is something you don't have to think about.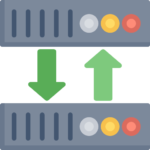 Important Stuff is Backed Up
It's important to have full and complete backups of your website. You never know when something can go wrong and your site goes down.
Klever Digital makes sure that your website is backed up either weekly or daily based on your subscription level.
Premium Website Care Plans
Choose a Premium Website Care Plan that Fits Your Business Needs
Best for standard business websites updated monthly
Basic Support
Lighting Speed Hosting
Free Basic SSL Certificate ($115 Value)
Software Updates
Uptime & Security Monitoring
Performance Optimization
Detailed Monthly Report
Daily

 

Site Backups
60 MinSupport Time (does not rollover)
*Overage billed at standard 60/hr rate.
Required for commerce & high traffic sites
Priority Support

Lightning Speed Hosting

Free E-Commerce Level SSL Certificate ($200 Value)

Software (+eCommerce) Updates
Uptime & Security Monitoring
Performance Optimization
Detailed Monthy Report
Daily Site Backups
120 Min Support Time (does not rollover)
Monthly Site Review
Email Support Ticket Desk
Client Dashboard

Access to Video Training

$1,000+ Premium Plugins
*Overage billed at reduced 50/hr rate
Best for actively growing websites updated weekly
VIP Support
Lighting Speed Hosting
Multi-Domain SSL Certificate ($429 Value)
Software (+eCommerce) Updates
Uptime & Security Monitoring
Performance Optimization
Detailed Monthly Reporting
Daily Site Backups
240 Min. Support Time (does not rollover)
Access to Video Training
$1000+ Premium Plugins
Client Dashboard
VIP Chat & Phone Support
Monthly Website Review
Monthly Web Strategy Call
Broken Link Checking & Fixing
Google Search Console Optimizations
Monthly optimization of 1 social media profile.